Gay Gran Canaria & Gay Friendly
Marcel P.
Tuesday, January 28th - 2020
690
Mauu Traspaso
Drinks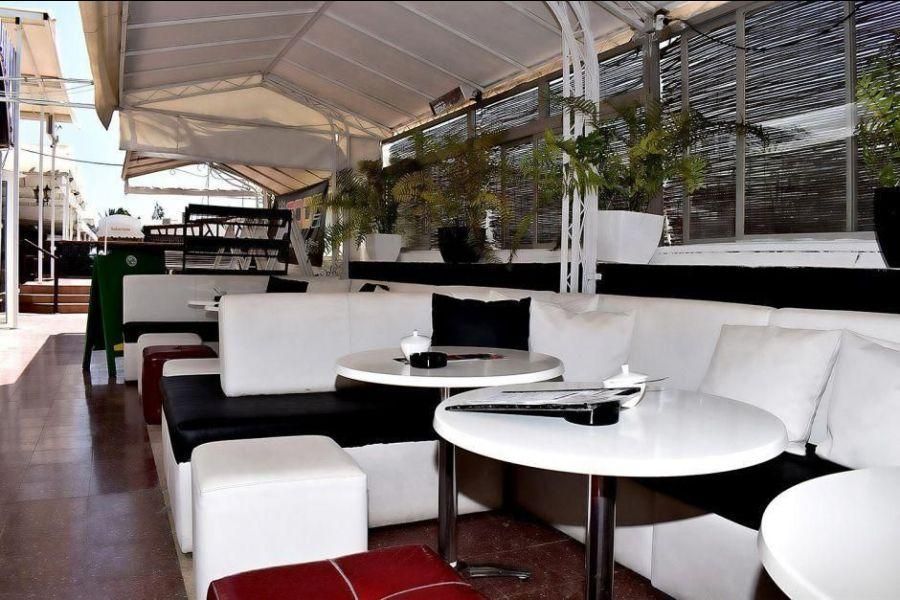 Mauu
For many years everyone who came back from the beach, headed over to the Cita centre.
Café Wien is famous because of their cakes. The late afternoon crowd are here eating, drinking and enjoying themselves. Miroto also worked there and a few years ago he got the opportunity to open his very own place.
Mauu, a modern styled terrace, black and white lounge sofas.
Well with some new refreshing energy he also got the idea to open in the morning for breakfast buffet. And during the day cakes, drinks, coffee and chilling out. The Sunday brunch is always crowded with a large number of regular customers, tourists as well as residents, so you have to be sure to be on time to get a seat.
To one side of the terrace is a clothes shop, selling mainly underwear and swimwear and where the gays go in and walk out with bags of clothes. Miroto had the idea to make the inside a bit smaller, as everyone who visits the island wants to stay outside.
Where else you can be on an outside terrace through the whole year? Indeed Gran Canaria.
The inside part is divided now, one part bar and the other part a clothes shop. Some fetish wear, shirts and stuff which is unique to the island and because of that, very popular on the scene.
Well due to serious health issues he needed to change his lifestyle completely, as health has to come first, but running a good working business for over 5 years and getting established in the scene is difficult to combine. So with pain in his heart he has to make the change and sell the place. If someone is just interested in the clothes part, then there is also something to talk about.
When working hard is something you like to do, it also means you will earn a lot. Well for the people interested in taking take over the place, they will get a turnkey running business to start their adventure on the island.
Well in short, if you have the ambition to move to the island and start your adventure, but don't know where to start, this might be a very good solution as this already up and running business will make your dream come true. A real opportunity in this great location. Numbers are provable.
Marcel@doninmo.com
610 416 866 (also Whatsapp)
Open the website

Rent € 1000
Traspaso €110.000