Gay Gran Canaria & Gay Friendly
Marcel P.
Tuesday, March 03rd - 2020
862
Pantai Kuta
Food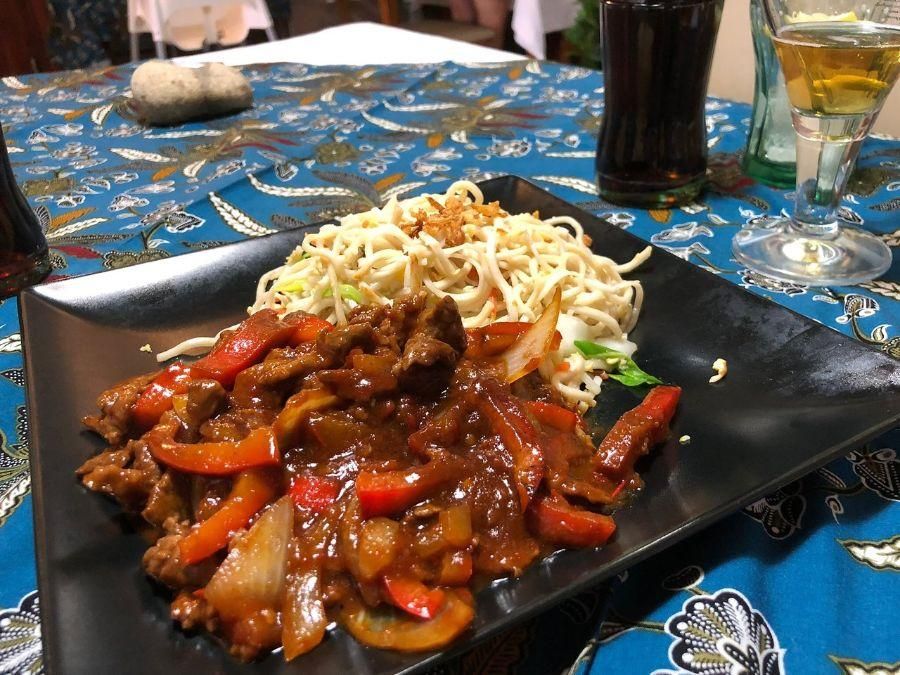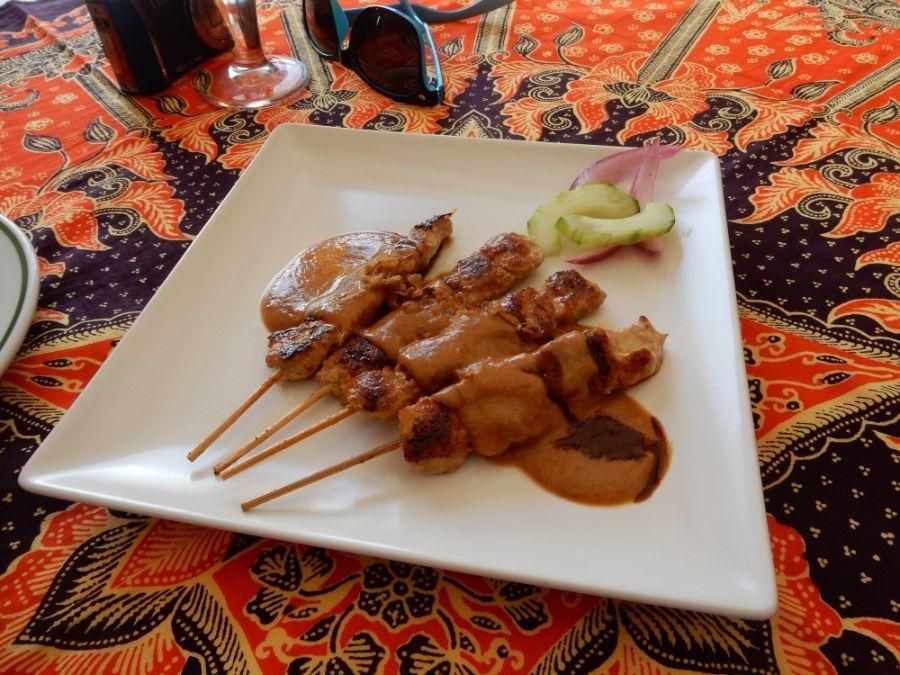 Restaurant Pantai Kuta
So many restaurants to serve all the locals and tourists.
But are there are as many different dishes and specialities available, or do you mainly notice most of those restaurants serve the same dishes, even with the same spelling mistakes on their menu.
Of course these restaurants are not identical in the way they prepare their food, the quality they serve, so yeah there are some differences, but in general the differences are small.

UNLESS you want to eat something different and authentic from another country. Of course there are many Italian restaurants serving their best and finest dishes, as well as Indian restaurants and in almost every restaurant you can get some tapas. But just a few serve authentic Indonesian cuisine. It's rich in different flavours, textures and because not everybody enjoys very spicy, you can order the different dishes to your taste... of course you can add more chilli paste to your liking.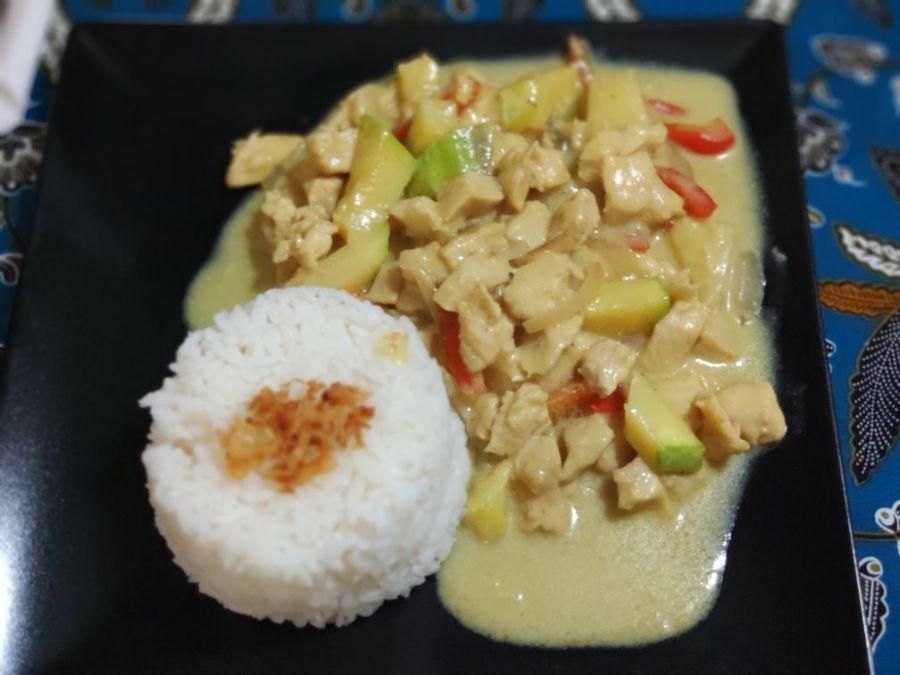 Indonesian cuisine is also in general very healthy with lot's of vegetables and yes vegetarians also can order a wide variety of dishes. You will find this 100% authentic ´Indonesian´restaurant just over the boundary of Playa del Inglés and San Fernando. If you compare the prices with similar places in the rest of the south of Gran Canaria you'll start laughing. Because the prices are ridiculously low and the quality is insanely high. (fresh, unique and a 5 star recommendation)

Many locals as well as the Canarian die hards willing to walk 5/10 minutes more, are visiting Pantai Kuta frequently. There is no need to reserve a table it is big, it is cosy, it's close to everything and if you're too lazy to walk or afraid you'll get lost you can get a taxi for just 3 euros that will drop you off and you will experience a whole, maybe new, but surely authentic Indonesian restaurant.

A friendly multilingual staff will serve you the most delicious food. As the Canarian culture says sharing is caring we suggest ordering a couple of different dishes, and start sharing. Experience the different flavours, textures. And as mentioned before the prices are locally low. There is also the possibility to order a take away.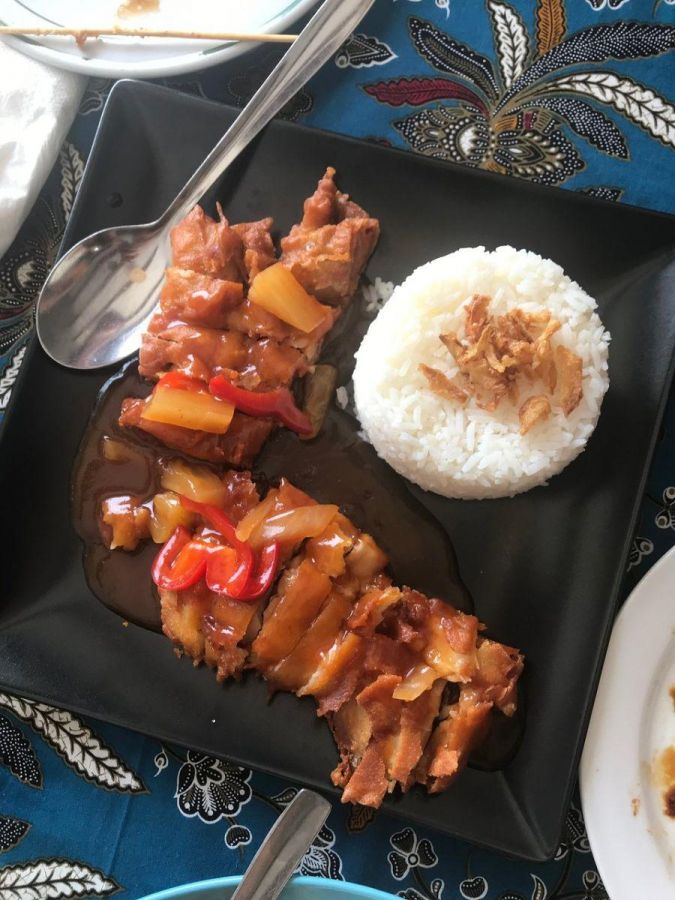 Guapo's suggestions to order: empanadillas de curry (samosa with chicken, pineapple and curry), Orek Orek (something authentic prepared dish of rice, noodles, chicken, meat and shrimps), Pollo Crujente (crunchy chicken with a special flavoured sauce), Rendang (stew with flavours you need to experience) Dadar Gulung (this desert for coco lovers is a very very guilty pleasure and worth trying).

Normally we order this with 2 or 3 people to share and you get it for less than 35 euros, drinks separate course, because some people want to drink some water, others wine, mixers or a special Indonesian beer. (maybe it is why we eat a lot) but this is just a suggestion from what we usually order and because of that, I think of the restaurants we have found in the last 15 years, this is one of our favourites.